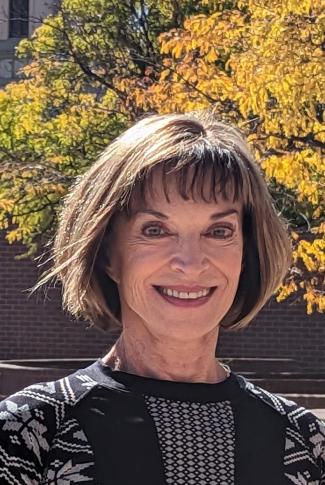 Professor, PhD
Philosophy
Office: Plaza M108E
Mailing Address:
Department of Philosophy
P.O. Box 173364
Campus Box 179
Denver, CO 80217-3364

Physical Location:
955 Lawrence St.
Plaza Building, Room M108
Office Hours for Fall 2022:
Mondays and Wednesdays
12:30pm to 2:00pm and by appointment, in person, or Zoom
Expertise Areas: Ethics, Epistemology, Free Will, Responsibility, and Addiction, Metaphysics, Modern Philosophy, Twentieth Century Analytic Philosophy
Courses Taught
Couse Descriptions Can Be Found Here
PHIL 2441: Logic, Language and Scientific Reasoning
PHIL 3022: Modern Philosophy
PHIL 3032: 20th Century Analytic Philosophy
PHIL 3250: Business Ethics
PHIL 3350: Metaphysics
PHIL 3360: Epistemology
PHIL 4700: Philosophy of Mind
PHIL 4735: Rationalism
PHIL 4812/5812: Philosophy of Love and Sex
Montel Williams recently interviewed Candice Shelby about the Philosophy of Addiction, Exploitation, and many other social issues facing society today.  Click Here to watch it!
Candice Shelby on Perception and Belief
Education & Degrees
Ph.D., Philosophy, Rice University, 1991.
M.A., Philosophy, Rice University, 1988.
B.A., Humanities, University of Houston-Clear Lake, 1984.
Selected Publications
"Philosophical Considerations Concerning the Use of Hallucinogens in Psychiatric Treatment," in Handbook of Medical Hallucinogens edited by Charles S. Grob and Jim Grigsby, (New York: The Guilford Press, 2021): p. 536-546.
"Addiction: A Philosophical Perspective," (New York: St Martin's Press, 2016)   **note: If you are unable to read this book online via the Auraria Library, please come to the Philosophy Department. We have a copy in the Haber library**
"Addiction: Beyond Disease and Choice," Philosophy in the Contemporary World vol. 20, 2013
"On the Power of Belief in Treating Addiction," Humanities and Social Sciences Review vol. 1, 2012
"Response to John Glenn's 'On the Very Idea of Free Will," Southwest Philosophy Review vol. 27, 2011
"Addicts are Not Powerless: The Trick is Knowing Where the Power Is" www.lifering.org, January 21, 2011
"Reply to Goldberg's 'Van Inwagen's Two Failed Arguments for the Belief in Freedom," Southwest Philosophy Review vol. 26, 2010
"Reductio Ad Absurdum and Slippery Slope Arguments: Two Sides of the Same Coin?" Annales Philosophici vol. 1, 2010
"Mid –Career or Second Career?" APA Newsletter on Feminism vol. 9, 2009
"Can We Talk? Leibniz and Spinoza on Ethics and Religion." International Journal of the Humanities vol. 5, 2007