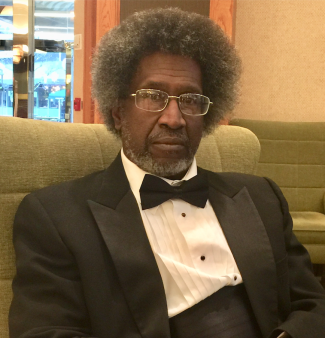 M.S.S. | Senior Instructor | Undergraduate Ethnic Studies Advisor (majors & minors)
Department of Ethnic Studies
Office Location: 
Plaza 102
 
Office Hours
T, TH: 8 a.m. - 9 a.m.
 
Expertise Areas:
American Ethnic History; Social Gerontology
Possessing a background of over 50 years of in-depth study of American Ethnic History and Culture within the civilian and military sector, Dennis specializes in African American History with a focus on social movements, family studies, film and music, sports, and social gerontology. He is currently working on a project detailing the social history of the African American families of Taylor, Arkansas.
ABD, American Studies, University of New Mexico
M.S.S., Social Sciences, University of Colorado Denver
B.A., Sociology/African American Studies, Metropolitan State University of Denver
ETST 2000 Introduction to Ethnic Studies
ETST 2155 African American History
ETST 2105 Contemporary African American Social Issues
ETST 3230 African American Family
ETST 3274 Power, Poverty & Culture
ETST 3254 Race and Ethnicity in the Inner City
ETST 3211 Hop Hop Music and Culture
African American Athlete
ETST 3704 Culture, Racism & Alienation
Social Movements and the Black Experience
Social Gerontology
Black Community
ETST 4515 African American Politics
Introduction to African American Studies
African American Intellectual Thought
African American Religion
African American Film
African American Music.