DMRSEF Competition Ready Series
In preparation for 2023 Denver Metro Regional Science & Engineering Fair, students, families, and teachers are encouraged to join in on this season's opportunities to connect with the science fair community!
Our Speak with a Scientist series invites you to meet STEM professionals and learn more about their careers. The Science Fair Q&A sessions provide opportunities to ask your questions and get support directly from DMRSEF staff and committee members. Finally, the SciComm: Preparing and Practicing Presentations series will help you get ready for the fair, in its new virtual format! All of these sessions are live, interactive webinars. We encourage you to sign up and meet other members of the science fair community.  
Registration may be submitted several times - don't hesitate to return and register for more events! 
Show off your DMRSEF pride with our NEW Science Fair Zoom Backgrounds!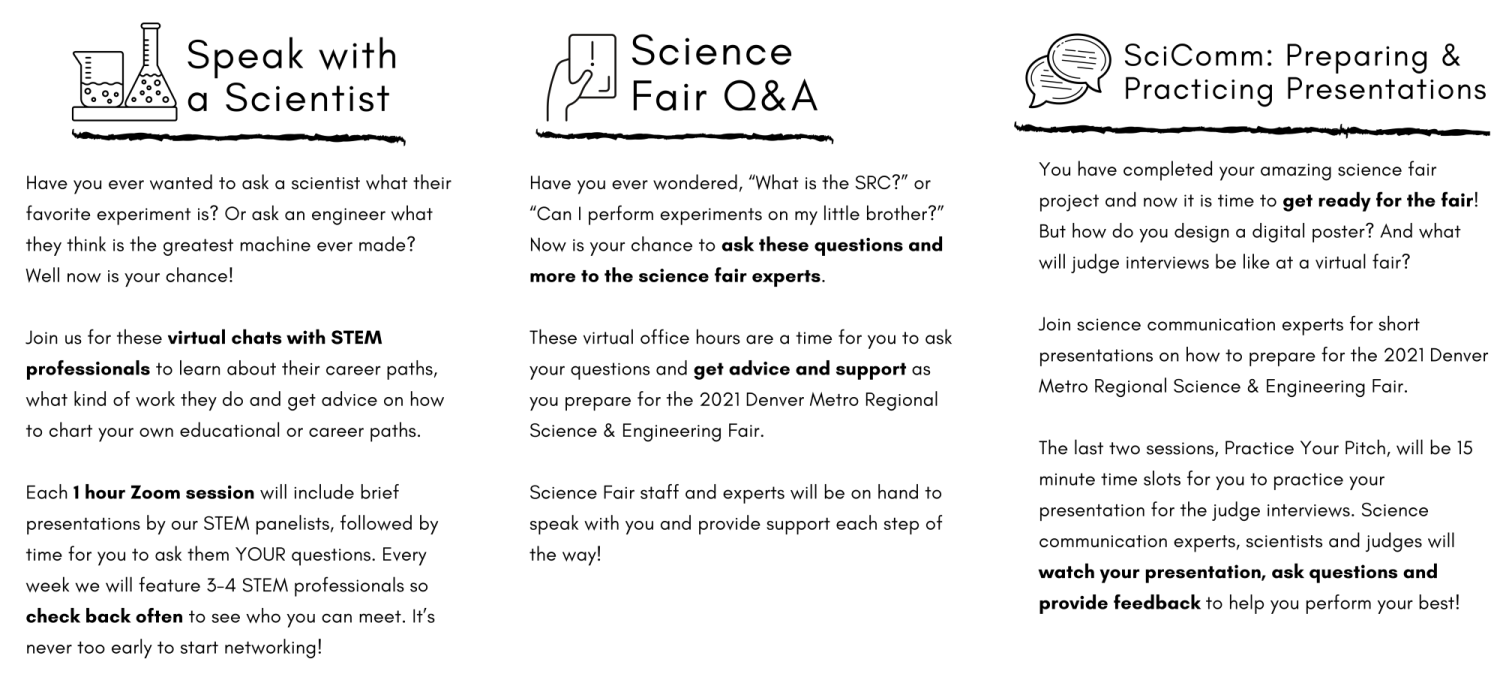 .