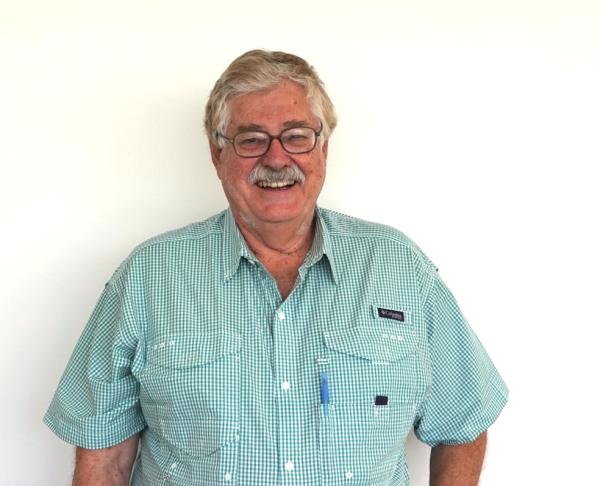 At the end of the Fall 2020 semester, Senior Instructor Jay Fell retired after thirty years with the University of Colorado Denver. Fell specializes in American West, Colorado, and Economic and Business History, and he taught a range of classes within those subjects during his time at CU Denver. Outside of History, he also taught classes in business ethics, management, and science and technology studies. 
Jay graduated with a B.A. in chemistry from Colby College in Waterville, Maine, in 1966, and then worked for a time as a chemist for Eastman Kodak Company in Rochester, New York. Jay began attending hight school courses in History and earned his M.A. and Ph.D. from the University of Colorado Boulder. He first taught at the University of Arizona from 1976 to 1977 and then worked in both historic preservation and exhibits at the Colorado Historical Society. From 1981 to 1983, he was the Harvard-Newcomen Fellow in Business History at the Harvard Business School, and he was managing editor of the Business History Review. For the remainder of the 1980s, he served as manager of communications for United Banks of Colorado. Since 1990, he has taught at the University of Colorado Denver with brief stints as a visiting teacher at  Colby College and the University of California, San Diego.
Professor Fell boasts a long list of publications. He wrote Ores to Metals: The Rocky Mountain Smelting Industry (Lincoln: University of Nebraska Press, 1980) and co-authored Mining the Summit: Colorado's Ten Mile District, 1860 – 1960 (Norman: University of Oklahoma Press, 1986) and Arthur Redman Wilfley: Miner, Inventor, and Entrepreneur (Denver: Colorado Historical Society, 1983). He is the current treasurer and a former director of the Mining History Association, which awarded him its Rodman Wilson Paul Award for distinction in mining history. In 2012 and 2013, he was one of about 25 scholars involved in the World of Copper project, sponsored by the University of Glamorgan in Wales. This project held conferences in Wales, Australia, and Chile to study the development and global dissemination of the Welsh process of copper smelting. He has been a member of various public boards in Boulder County and served for many years on Colorado's Inactive Mines Advisory Board for the Division of Reclamation, Mining, and Safety. During his time at CU Denver, he enjoyed hiking in the summer and skiing in the winter, and he served two terms on the Board of Directors of the Colorado Mountain Club. 
In retirement Professor Fell will continue his work in history pursuing several research and writing projects on Colorado history, mining history, and the life of the famous detective author and screenwriter Raymond Chandler.