At the end of the 2019-2020 school year, the History Department will be saying goodbye to one of its long-time faculty members, Clinical-Teaching Track Associate Professor Rebecca Hunt. Hunt taught her first class at CU Denver in 1999 as a lecturer, and in 2005 she became a Senior Instructor for the History Department. Dr. Hunt has authored four books and is currently working on two more. As a valued professional historian, she has been asked to comment on news articles, TV reports, and documentaries over the years. In honor of the National Park Service's centennial celebration, Dr. Hunt was asked to work on a history of science in the national parks for Park Science magazine.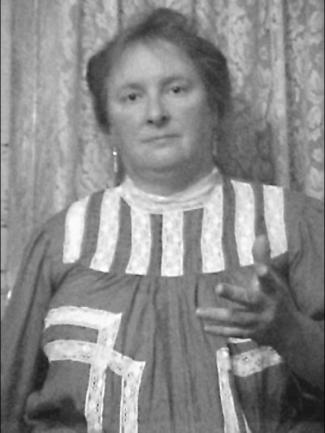 During her time with the History Department, Hunt has seen great growth and increased diversity. She also played an integral part in the development of the university's Public History program . By investing in Colorado history, historic preservation, and museum studies classes, Dr. Hunt and Dr. Noel built the Public History program from the ground up. Because of the community partnerships established by Dr. Hunt and Dr. Noel, CU Denver students can enjoy unique hands-on experiences in the Public History field. Student projects lead by Dr. Hunt included an exhibit on women's roles at the time of the Ludlow Massacre at the Molly Brown House Museum, a reinterpretation of the Ft. Vasquez Museum for History Colorado, new exhibits at the Brighton City Museum, and the reorganization of documents at the Four Mile Historic Park and Museum.
For Dr. Hunt, many of her memorable experiences over the years involve her students. For parting advice to students, she offers, "Take risks and study outside of your comfort zone. Spend time getting to know your professors. They will be great references later. Build a cohort with your student colleagues. Travel. Balance your personal and student lives, but not so much you forget to study. Do not get psyched by exams, or for graduate students by comps. Open yourself up to new ideas, experiences and adventures. Be kind. Know that I will miss you all."
After retiring, Dr. Hunt is looking forward to sleeping in on the first day of the Fall 2020 semester, savoring her morning coffee, and working on her manuscripts. Other plans include writing a book on her extended family, spending more time at her mountain home in Wyoming, and continuing to see the world with her best friend and husband, Geoff.
Dr. Hunt's work within the History Department and the Denver community has touched countless lives and has inspired many professionals. The History Department congratulates Dr. Hunt on such an achievement, thanks her for her years of dedicated teaching, and wishes her the best as she starts on this new journey.