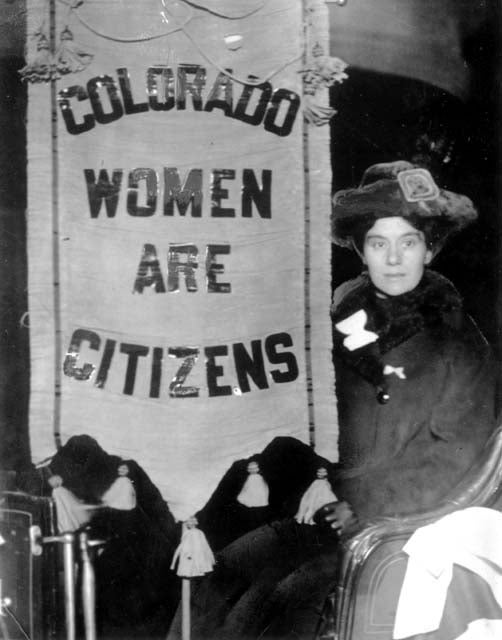 August 26, 2020 marks the 100th anniversary of the 19th Amendment that gave women the right to vote in the United States. Colorado women advocated for their right to vote on state issues as early as 1877. Their efforts were not successful until 1893 when women were allowed to vote in Colorado. After winning their fight, Colorado women turned their sights to national suffrage movements. While this anniversary is celebratory, it is also a reminder that not all women gained the right to vote in 1920. The same customs and systems that disenfranchised African American men in parts of the country also excluded African American women from voting in 1920. Additionally, Native American women were barred from voting because they were not considered citizens due to the sovereign status of their tribes. Therefore, the remembrance of women's suffrage also requires recognition of those who were blocked from this basic right.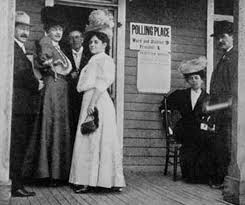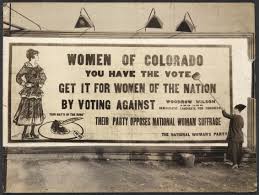 Photos courtesy of The Denver Public Library
Historical societies and organizations across Colorado are gearing up to commemorate this important step in our nation's history. The centennial of women's suffrage will be honored through museum exhibitions, parades, lectures, walking tours, and online resources.The Center for Colorado Women's History at the Byer-Evans House in Denver has started preparing for many of these events. To collect all of the events and efforts in one location, they have created a website. Their team is also recruiting graduate students and scholars to research and write about suffragettes and prominent women in Colorado for the Colorado Encyclopedia. If you are interested in writing one of these articles for the Colorado Encyclopedia, please contact Rebecca Hunt.