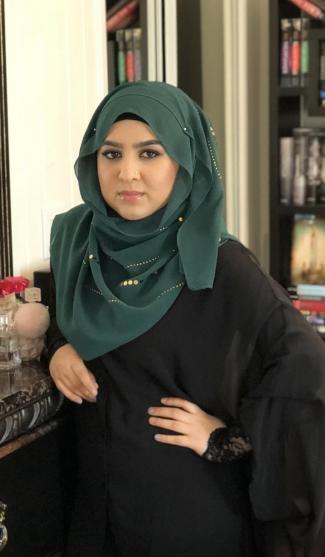 In May of 2020 the CU Denver Phi Alpha Theta president, Zolaykha Hussainy, will be graduating with her Bachelor's degree in History and minor in Biology. Hussainy has been the president of Phi Alpha Theta for over two years. She originally took the position in the Fall of 2018.
Each semester, academically accomplished history students are encouraged to join Phi Alpha Theta, the National History Honors Society. As a student-run organization, Phi Alpha Theta is a professional society that seeks to promote the study of history through the encouragement of research, good teaching, publication, and the exchange of learning and ideas among historians. The organization aims to bring students and teachers together for intellectual and social exchanges, as well as promote and assist in historical research and publication by the group's members in a variety of ways. 
As president, Hussainy recruited new members and organized social events and professional panels. Hussainy said, "Phi Alpha Theta and the History Department opened a lot of pathways for me in my career. The organization has helped build my resume, I have much more experience in team building, budget control, organization, and forming connections with professionals. Studying history has taught me about politics, progressing in my career, and how to lead. It also helped me develop skills I use every day in my life; information analysis, critical thinking, viewing things from multiple perspectives, weighing the quality of information to hand, and how to write clearly and concisely."
After graduation Hussainy plans to attend medical school to become a dentist. Hussainy truly believes that history is relevant and should be studied in all fields. The History Department congratulates her on her accomplishments and wishes her the best!