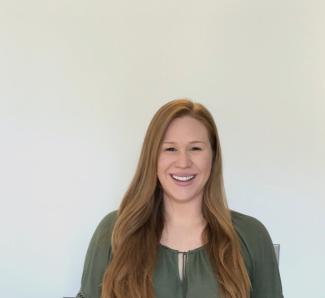 In the Fall 2019 semester, Kaylyn Mercuri won the CLAS Outstanding Graduate Student Award. Mercuri graduated from the History Department's M.A. program in December 2019 with a 4.0 GPA. She was involved in Phi Alpha Theta, and she was the History Department's Graduate Assistant. During her graduate career, Mercuri was also a Koch Fellow at History Colorado and a Research Fellow at the Center for Colorado Women's History.  Post-graduation, Mercuri is currently working as the Louisville Historical Museum's Outreach Coordinator. She continues her research on Agnes Spring Wright, which was her thesis topic.
While reflecting on her time at CU Denver and her involvement in the History Department's Public History program, she said, "The museum studies program at CU Denver prepared me for a career in museums in two complimenting ways. I graduated with a well-rounded understanding of academic theories that apply to doing history in a museum setting and the skills to pursue that level of academic research. Equally as important, I graduated with practical experience in the field that I gained through assignments and in-museum projects that were included in the program."
The CLAS Outstanding Graduate Student Award is a great achievement, and the History Department congratulates Kaylyn on her hard work and accomplishments.