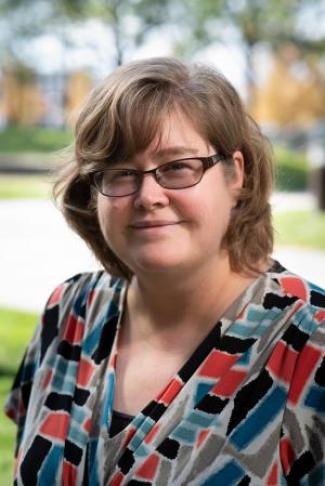 Staff Council Treasurer • Coordinator Degree Audit and Transfer Credit
CLAS Advising
1030 North Classroom Building
Sandra Quinn started her tenure at the University of Colorado Denver in February 2018 as the Coordinator of Degree Audit and Transfer Credit within CLAS Advising. Her role is to ensure the degree audit is functioning properly and accurately reflects the student's degree progress, along with overseeing that transfer course evaluations are completed in timely manner. She works closely with CLAS administrators, faculty and advisors to streamline related processes and compliance with University and College policies.
Sandra began her career in higher education at Boise State University as a Pre-Professional Studies Advisor, assisting students with goals of attending graduate and professional programs within health sciences. She has also worked as an advisor at Old Dominion University in the College of Health Sciences and the University of Maryland in the School of Public Health. Most recently before joining CU Denver, she served as the Coordinator of Transfer Credit Services in the Office of the Registrar at the University of Maryland.
As an alumna of Boise State University, Sandra has earned a Master of Science degree in Education with an emphasis in Educational Technology and a Bachelors of Business Administration in Finance. In addition, Sandra has earned certifications in Advanced Technical Writing and Webmaster.
In her free time, Sandra enjoys traveling, cooking and is an avid college sports fan, especially when it comes to cheering on the Boise State Broncos.