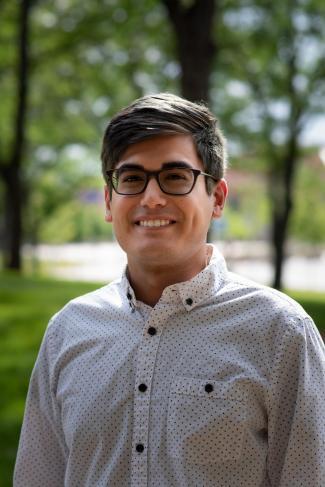 Academic Advisor
CLAS Advising
North Classroom, Suite 1030
Erick started his career at Community College of Aurora as an Academic Coach supporting first-generation college students. In 2018 he transitioned to University of Colorado Denver and joined CLAS Advising's engagement team working with students from orientation through graduation.
Erick gained a passion for working in higher education through his participation in cultural centers and student organizations while attending the University of Northern Colorado. After changing his major many times he was able to graduate with a Bachelor of Arts in Mexican American Studies in 2013. He looks forward to continuing his education and earning a graduate degree in the coming years.
Outside of the office he enjoys spending time with family, listening to podcasts, and reading. Erick also has a deep appreciation for pandas and dreams of one day being a panda nanny.