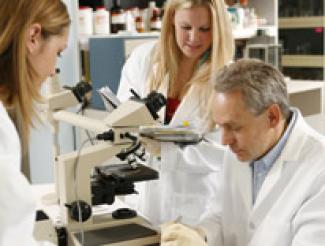 ---
Information about the BA and the BS degrees can be found in the submenus on the right.
---
BA/BS Degree Comparison
The following information is provided to help you begin to decide if you would be better off pursuing a BA or a BS degree in psychology at UCD. These are general suggestions and guidelines, and are only meant to help you decide which advisor to visit with and which option may be best for you given your interests. Feel free to contact the appropriate advisor below to get more information.
What do you plan to do after you graduate?
Students completing a degree in psychology, whether it is a BA or a BS, may successfully follow many paths after graduation. You should consider what you plan to do after college when deciding to pursue the BA or BS degree in psychology. For example, many students with interests in areas such as counseling psychology, social work, industrial and organizational psychology, social psychology, and developmental psychology may benefit most from completing a BA degree program in psychology, and students whose interests lie in areas such as biopsychology, psychopharmacology, neuroscience, psychiatry, neuropsychology, sports psychology, physical therapy, pharmacy, genetic counseling, public health, medicine, dentistry, and veterinary medicine may benefit most from completing a BS degree program in psychology.
What is the focus of the different degree programs?
The different emphases and foci of the BA and BS degree programs are representative of the field of psychology. Even though there is a lot of overlap between the two degrees in terms of the psychology courses and material they include, the BS degree has a heavy biological and physical sciences emphasis whereas the BA degree does not. The BA degree focuses more on the social aspects of the study of human behavior and psychological function, and the BS degree focuses mostly on the biological and biochemical basis of behavior and mental function. Although these focus areas overlap, the background and experiences necessary to pursue one focus area or the other are quite different. Once again, the path you choose should be consistent with your interests and goals for after graduation.