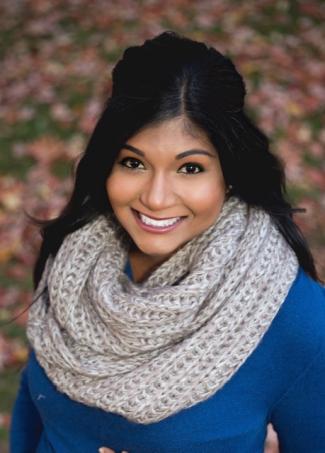 Assistant Professor
Clinical Health Psychology
Expertise Areas:
Health Disparities/Health Equity; Pediatric Health Services; Preventive Medicine; Youth of Color; Minoritized Youth; Pediatric Psychology
Dr. Thamotharan highly encourages applications from minoritized and underrepresented applicants (broadly defined).
Postdoctoral Fellowship, Alpert Medical School of Brown University, 2016-2019
Ph.D., Clinical Psychology, Texas A&M University, 2016
Predoctoral Internship, Alpert Medical School of Brown University, 2015-2016
M.A., Psychology, University of Houston- Clear Lake, 2010
B.A.S., Molecular Cell and Developmental Biology, Political Science, University of California-
            Los Angeles, 2008
Dr. Thamotharan is an Assistant Professor in the Department of Psychology at the University of Colorado Denver. She is a licensed pediatric psychologist with a background in integrated primary care and pediatric patient-centered medical homes. She is committed to minoritized health equity. She has focused her clinical practice on providing behavioral health services to underserved youth, which has informed her approach to clinical research.
Specifically, she focuses on health behaviors with significant health and healthcare disparities impacting adolescents, most prominently sexual and reproductive health. She conducts culturally and gender responsive, preventive health services research to foster accessible and high-quality healthcare and alleviate disparities among youth of color, in particular young women of color. She utilizes a socioecological approach and develops, evaluates, and implements tools and interventions on patient, provider, and systems levels. This includes digital health technologies and patient-centered care models. Her research uses mixed-methods and is interdisciplinary in nature, with collaborators from pediatrics, obstetrics and gynecology, and public health. Her research is currently funded by the National Institute on Minority Health and Health Disparities (NIMHD).
Dr. Thamotharan is also committed to recruiting, retaining, and supporting underrepresented and historically excluded students in higher education and graduate education. She is the Project Director of a pathway grant -- Graduate Assitance in the Areas of National Need (GAANN) grant through the Department of Education.
1. Thamotharan, S. and Collibee, C. (In press). Underrepresentation of Asians in pediatric health services research: Considerations for increased inclusion. The Brown University Child and Adolescent Behavior Letter.
2. Behler, A.C., *George, N., Collibee, C., Hamilton, L., Oleson, E.B., & +Thamotharan, S. (2022). A conceptual framework for Queer, Black womxn sexual assault survivors: An adaptation of the Minoritized Stress Model. Culture, Health & Sexuality. 1-12.
3. *Callan, S., Ranby K., & Thamotharan, S. (2021). Social justice considerations of a remote psychology admissions process: COVID-19 era and beyond. Psychotherapy Bulletin, 56(2), 6-10.
4. Thamotharan, S. (2021). A Call to Action: Are Pediatric COVID-19 Recommendations Exacerbating Health Disparities? Journal of Health Disparities Research and Practice, 14(2), 48-52.
5. Regan, T., +Thamotharan, S., Hunter, H., Harris, B., Engler, S., Scheuler, J., & Fields, S. (2020). Sensation Seeking, Sexual Orientation, and Emerging Adult Drug Abuse. Behavioural Pharmacology, 31(1), 102-107.