Caraveo for Congress is currently seeking finance and field volunteers to help with the campaign for Colorado's 8th Congressional District. For those considering a career in electoral politics, or who just want to get a taste of campaign work, this is a great place to start!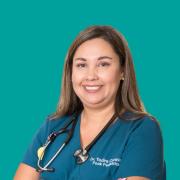 Dr. Yadira Caraveo is a pediatrician, state representative, and daughter of immigrants. Caraveo's parents raised her and her siblings on her father's construction worker's salary in Adams County. In the legislature, Dr. Caraveo has delivered for working Coloradans by standing up to the biggest corporate bullies and entrenched special interests. Now, Dr. Caraveo is running for Congress in Colorado's newest and most competitive Congressional district to stand up for hard-working families she sees falling through the cracks.
Dr. Caraveo would be the first Latina to represent Colorado in Congress and the only physician in Colorado's congressional delegation. Help us make history by electing her to Congress to be a voice for working families, students, and all of our communities!
Finance volunteers will learn the ins and outs of campaign finance work, while field volunteers will be out and about, speaking with voters and learning what matters to each of them. Both positions will build unique skill sets needed to grow a successful grassroots campaign.
Desired Qualifications: 
Close attention to detail.
A deep commitment to progressive candidates.
Willingness to learn new skills and to work with others in a team environment.
Ability to keep cool under pressure.
This volunteer opportunity requires a 3 hour per week minimum commitment. This can be a fully remote volunteer opportunity. Priority will be given to early applicants. To become a volunteer, please send an email of interest and resume to: coordinator@caraveoforcongress.com
For more information on Dr. Caraveo, visit her website at caraveoforcongress.com.