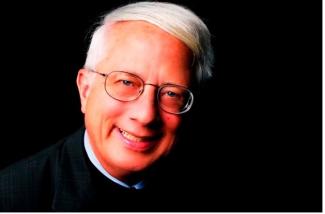 Lecturer
Philosophy
Education
Dr. Smith acts as special counsel to the Boulder law firm of Caplan and Earnest, LLC, where he concentrates his practice in health care business matters.  He received his Doctor of Law (JD) from Cornell Law School and his Doctor of Bioethics (DBE) from Loyola University Chicago (LUC) where he is an adjunct professor of law in LUC's Law School, teaching health care law, bioethics and social justice.  In addition to his adjunct appointment at UCD, Smith also has appointments to teach health care law, bioethics and social justice at Regis University, the University of Denver and the Medical College of Wisconsin.
Areas of Expertise 
He is a member of the Board of Directors of the Colorado Healthcare Ethics Forum (CHEF), which sponsors an annual bioethics conference, having previously served for more than twenty years as a member of the Board of Directors of Continuing Legal Education in Colorado, Inc. (CLECI).
His most recent presentation was on "Informed Consent in the Revised Common Rule" at the annual Law Professors Conference of the American Society of Law, Medicine and Ethics (ASLME), held this year at LUC Law.  The ASLME conference is attended by professionals who teach law or bioethics in schools of law, medicine, public health, health care administration, pharmacy, nursing, and dentistry. The conference combines presentations by experienced health law teachers with the opportunity for discussion among conference participants. The program is designed to provide participants with updates on issues at the forefront of law and medicine and to provide them with the opportunity to share strategies, ideas, and materials.
Smith is a recipient of the Lloyd E. Worner Award from Colorado College, the William E. Doyle Award from CLECI and is a Fellow Emeritus of the Colorado Bar Foundation.
More about Dr. Smith
Smith lives in Denver with his wife, Dr. Marcia Smith, a professor emerita of physical therapy from Regis.  Their son, Patrick, is also an alumnus of UCD in audio engineering and music business, is active in the music scene inside and outside of Colorado.  The family enjoys travel, golf, reading, music and the arts. They also enjoy following the Colorado College Tigers ice hockey team, as well as local professional sports teams, especially the Broncos, Avalanche and Rockies.