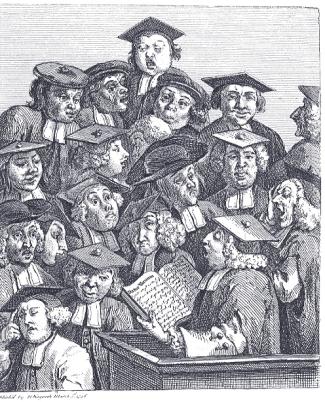 ​The UCD Philosophy Department holds a colloquium series each fall and spring semester. In addition, the Department hosts one distinguished speaker to give our annual Honi Haber Memorial Lecture. All lectures are free and open to the public, and speakers range from our department faculty to philosophers from around the world. The lecture series is a great way to learn about current research and to get to know the philosophical interests of our faculty and students, as most lectures are followed up by discussion. Philosophy students also have exclusive access to the DVD recordings of past department lectures.
Upcoming events to look forward to!
September 29th, 3:30pm: David Hildebrand, PhD ---"The Quest for Absolute Sound: What are the Philosophical Stakes for Audiophiles?" (Recording coming soon)
October 6th, 3:30pm: Vanessa Wills, PhD--Black Women Marxists on Race, Gender, and Class via Zoom. Please contact the department for the link. 
Abstract:
What, if anything, do class-based analyses offer in the way of contributions to theorizing racism, sexism, and other forms of identity-based oppression? The aim of this talk is to draw attention to the ways that Black women writing and organizing in the Marxist tradition have tackled and centered this 
question. Women such as Angela Davis, Ruth Wilson Gilmore, Claudia Jones, and Louise Thompson Patterson were (and in the case of Davis and Gilmore, still are) deeply engaged in antiracist and antisexist organizing; they saw these commitments fully compatible with and mutually reinforcing of their adoption of a Marxist, class-based approach to theorizing oppression.
October 10th, 3:30pm: Emily Lee
Previous Lectures:
​
"Contradictions and Paradoxes in K nowledge and Wisdom Traditions." 

Ivan Mayerhofer, Colorado College Department of Philosophy. (January 25) 

"The Reversible Flesh of Women and Nonhuman Animals: Thinking Connection and Difference in Feminist and Decolonial Ethics." (January 30)
"Uchronic History: Michèle Le Doeuff on Reclamation." (February 1)
"Ethics of Emotion in Health Care." (February 13)
"The Cosmopolitan Address."

Noëlle McAfee, Associate Professor of Philosophy, Emory University. (March 12)

HONI HABER MEMORIAL LECTURE:  "From Scientific Socialism to Socialist Science: Naturdialektik Then and Now."

Adrian Johnston, University of New Mexico- Albuquerque. (April 30)
"Hegel and Egypt: From Orientalism to Recognition." 

Chad Kautzer, Assistant Professor, UCD Department of Philosophy. (September 20)

"Decoupling Teleosemantics and Selection."

Mark Bauer, Visiting Assistant Professor, UCD Department of Philosophy.(October 18)

"Moral Realism and the Epistemological Objection."

Beth Tropman, Assistant Professor, CSU Department of Philosophy. (November 14)
VIDEO OF PAST LECTURES! Watch past lectures by visiting our YouTube channel Click here 
The Philosophy Department's Speaker Series is supported by contributions from friends and alumni of the UCD Philosophy Department. The Department is most grateful. ​