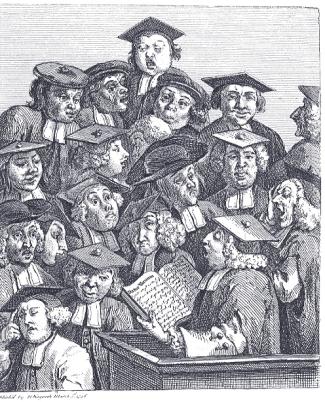 ​The UCD Philosophy Department holds a colloquium series each fall and spring semester. In addition, the Department hosts one distinguished speaker to give our annual Honi Haber Memorial Lecture. All lectures are free and open to the public, and speakers range from our department faculty to philosophers from around the world. The lecture series is a great way to learn about current research and to get to know the philosophical interests of our faculty and students, as most lectures are followed up by discussion. Philosophy students also have exclusive access to the DVD recordings of past department lectures.
Upcoming events to look forward to!
March 9th, 3:30pm: Dr. Gabriel Finkelstein
Darwinian Trolls:
Have trolls always existed? Or are they a more recent plague? My experience reading through reactions to a famous obituary of Darwin suggests that trolls, in the sense of nasty, sarcastic, captious critics, are a phenomenon born of social resentment, symbolic politics, and popular media. Whereas there have always been denigrators, satirists, and fools, I propose that the troll is a thoroughly modern species of faultfinder. 
Previous Lectures:
​
"Contradictions and Paradoxes in K nowledge and Wisdom Traditions." 

Ivan Mayerhofer, Colorado College Department of Philosophy. (January 25) 

"The Reversible Flesh of Women and Nonhuman Animals: Thinking Connection and Difference in Feminist and Decolonial Ethics." (January 30)
"Uchronic History: Michèle Le Doeuff on Reclamation." (February 1)
"Ethics of Emotion in Health Care." (February 13)
"The Cosmopolitan Address."

Noëlle McAfee, Associate Professor of Philosophy, Emory University. (March 12)

HONI HABER MEMORIAL LECTURE:  "From Scientific Socialism to Socialist Science: Naturdialektik Then and Now."

Adrian Johnston, University of New Mexico- Albuquerque. (April 30)
"Hegel and Egypt: From Orientalism to Recognition." 

Chad Kautzer, Assistant Professor, UCD Department of Philosophy. (September 20)

"Decoupling Teleosemantics and Selection."

Mark Bauer, Visiting Assistant Professor, UCD Department of Philosophy.(October 18)

"Moral Realism and the Epistemological Objection."

Beth Tropman, Assistant Professor, CSU Department of Philosophy. (November 14)
VIDEO OF PAST LECTURES! Watch past lectures by visiting our YouTube channel Click here 
The Philosophy Department's Speaker Series is supported by contributions from friends and alumni of the UCD Philosophy Department. The Department is most grateful. ​