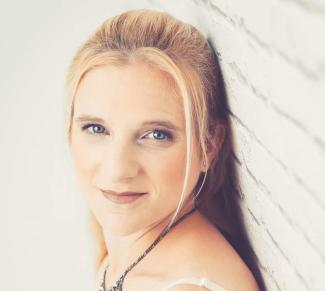 Ph.D. • Lecturer
Department of Integrative Biology
Areas of Expertise: 
Dr Robinson (her/she) is a Postdoctoral research fellow in the Division of Cardiology at the University of Colorado Anschutz Medical Campus. Her research focuses on unveiling new molecular mechanisms of signaling and gene regulation underlying cardiovascular disease and associated disorders, such as type 2 diabetes and obesity. Her expertise and training lie in molecular biology and biochemistry.  
She was previously a postdoctoral scientist at Maastricht University in the Netherlands and has a PhD in Biological Sciences from the University of Cambridge (UK) and a Masters degree in Molecular & Cellular Biochemistry from Oxford University (UK).  
.
Undergraduate degree in Molecular and Cellular Biochemistry (MBiochem), Oxford University (UK).  
Master of Research (MRes) in Cardiovascular and Metabolic Disease, University of Cambridge (UK).  
Doctorate (PhD) in Biological Sciences, University of Cambridge (UK).  
Instructor for BIOL 3611 001 General Cell Biology (for all Biology majors) at UC Denver Department of Integrative Biology 
Guest Lecturer in the Cell Biology, Stem Cells, and Development Graduate program at University of Colorado Anschutz Medical Campus