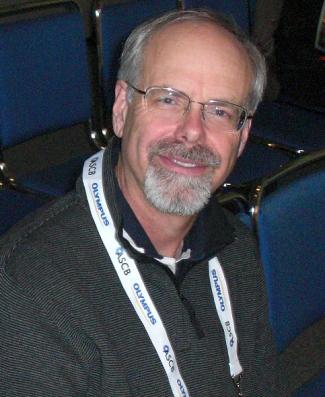 Ph.D. • Professor
Department of Integrative Biology
Mailing Address:
Department of Integrative Biology
Campus Box 171
P.O. Box 173364
Denver, CO 80217-3364

Physical Location:
1150 12th Street
SI 4110
Denver, CO 80204
Office Hours:
12:30-1:30 PM on Tues Thurs (days of class). Note that my first 3 office hours are cancelled due to travel…however, email me during this period.
Expertise Areas: 
PLEASE NOTE-DR. STITH IS NO LONGER ACCEPTING STUDENTS TO WORK IN HIS LAB.
Studying how lipids regulate fertilization, we have recently discovered a new step in fertilization, and a possible new pathway to cancer. Using sperm and eggs from Xenopus laevis, we conduct in vitro fertilization to study the biochemical and biophysical steps of how the sperm and egg fuse their membranes, activate phospholipase D1b to produce phosphatidic acid (PA) which binds and activates Src tyrosine kinase. We also study how phospholipase C isoforms are activated by Src and lipids like PA. Finally, we study how IP3 is produced and how it releases intracellular calcium at fertilization. Through a calcium sensitive dye, we record an increase in intracellular calcium first at the sperm-egg binding site, and a wave is then generated to travel across the zygote. We use HPLC and Mass spec separation with evaporative light scattering detection for lipid analysis, and phosphospecific western analysis with our dual laser Odyssey system to quantify active enzymes involved in fertilization.