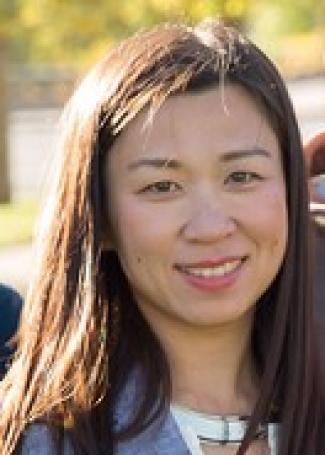 Associate Professor
Health and Behavioral Sciences
Office Location:
North Classroom 3023B
Office Hours:
By appointment
Education & Degrees
Ph.D, 2012, Rutgers University (Social Psychology)
M.S., 2008, Rutgers University (Social Psychology)
M.S., 2005, University of Alabama at Birmingham (Basic Medical Research)
B.S., 2002, Beijing Unviversity (Medicine)
Selected Publications
Melnick, E. & Li, M. (in press). Nudging 3-5 year olds towards fruit and vegetable consumption through plate design. JAMA Pediatrics
Li, M.*, Sun, Y.*, & Chen, H. (in press) Decoy as a Nudge: Boosting Hand Sanitizer Use with a Worse Option. Psychological Science.
Li, M & Tracer, D. (Eds.) (2017). Interdisciplinary Perspectives in Fairness, Equity, and Justice. Switzerland: Springer.
Chapman, G. B., Li, M., Leventhal, H., & Leventhal, E. A. (2016). Default clinic appointments promote influenza vaccination uptake without a displacement effect. Behavioral Science & Policy, 2(2), 40-50.
Li, M., & Chapman, G. B. (2013a). A big fish or a small pond? Framing effects in percentages. Organizational behavior and human decision processes (OBHDP), 122(2), 190-199. doi: 10.1016/j.obhdp.2013.07.003 
Chapman, G.B., Li, M., Vietri, J.T., Ibuka, Y., Thomas, D., Yoon, H. & Galvani, A. (2012). Using game theory to examine incentives in influenza vaccination behavior. Psychological Science.  23(9), 1008-1015. doi: 10.1177/0956797612437606
Li, M., Vietri, J., Galvani, A. P. & Chapman, G. B. (2010). How do people value life? Psychological Science, 21 (2), 163-167.doi:10.3758/PBR.16.1.156
Chapman, G. B, Li, M., Colby, H., Yoon, H. (2010). Opting in versus opting out of Influenza vaccination. JAMA, 304(1), 43-44.doi:10.1001/jama.2010.892
Bauch, C. T., Li, M., Chapman, G. B. & Galvani, A. P. (2010). Adherence to cervical screening in the era of HPV vaccination: How low is too low?  Lancet Infectious Diseases, 10, 133-137. doi:10.1016/S1473-3099(10)70004-9
Li, M., & Chapman, G.B. (2009). "100% of anything looks good": The appeal of one hundred percent. Psychonomic Bulletin & Review, 16,156-162. doi: 10.3758/PBR.16.1.156
Courses Taught
HBSC 7061: Quantitative Methods in Health and Behavioral Sciences​
​PBHL 3030: Health Policy​
PBHL/ECON/PSYC 3050: Decision Making (taught at International College of Beijing)