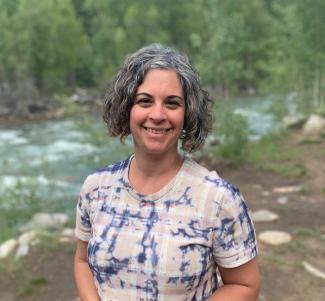 Graduate Student • Fall 2022 Cohort
Health and Behavioral Sciences
Erica Morse is an incoming Ph.D. student in Health and Behavioral Sciences (Fall 2022) at the University of Colorado Denver and a Senior Project Manager at Kaiser Permanente's Institute for Health Research (IHR). She has over 22 years of health research experience including two years as a post baccalaureate research fellow at the National Institute of Alcohol Abuse and Alcoholism in the Laboratory of Neurogenetics, and over 16 years of experience in Health Services Research and evaluation at Kaiser Permanente. Erica holds a Bachelor of Arts Degree in Cultural Anthropology with a minor in Sociology from the State University of New York at Buffalo, and a Master of Arts Degree in Medical Anthropology from the University of Colorado Denver. Her interests include Complementary and Integrative Health (CIH), mental health, and substance abuse, and she implements qualitative and mixed methods in her research. Erica aims to explore the social, historical, and political context of health, wellness, and resilience as it relates to patient and provider interest in, and utilization of, CIH.
Morse, Erica, et. al.  2020. Exploring the Use of Complementary and Integrative Health Modalities in Urgent Care for Acute Pain.
Journal of Alternative and Contemporary Medicine
 Volume 26, no 6.
https://doi.org/10.1089/acm.2019.0452
.
Morse, Erica, et. al.  2021. Strategies to improve implementation of medications for opioid use disorder reported by veterans involved in the legal system: A qualitative study. Journal of Substance Abuse Treatment e108353. https://doi.org/10.1016/j.jsat.2021.108353.