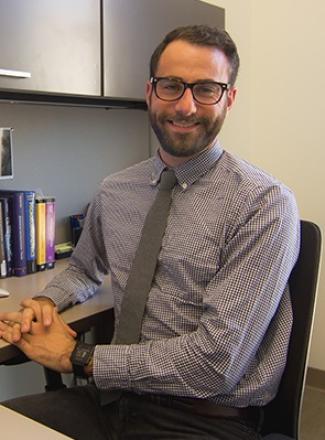 Philip Luck, Ph.D. • ​Assistant Professor
Economics
Office Location: Lawrence Street Center 470V
Areas of Expertise:
International Trade, Firm Dynamics and Entrepreneurship, Labor Economics
PhD, Economics, University of California, Davis, 2014
MA, Economics, University of California, Davis, 2009
BS, Economics, University of Massachusetts, Amherst, 2008
Philip Luck is an Assistant Professor of Economics in the Department of Economics at the University of Colorado Denver. His current research focuses on the effect of international trade on firm and labor dynamics as well as the role of market frictions in shaping the global organization of production. His goal as a researcher is to improve the understanding of these issues both theoretically and empirically. 
Selected Publications
"In Search of the Armington Elasticity," The Review of Economics and Statistics, 2018. vol 100(1), pages 135-150. with Robert Feenstra, Maurice Obstfeld and Kathryn Russ.
"Global Supply Chains, Firm Scope and Vertical Integration: Evidence from China," Journal of Economic Geography, 2019. vol 19(1), pages 173-198
"Intermediate Good Sourcing, Wages and Inequality: From Theory to Evidence" Review of International Economics, 2019. vol 27(1): pages 1295-1350.
Working Papers
"Declining Labor Market Fluidity and the Role of Offshoring"
"Offshoring, Demand for Skills and Inequality", with Peter Kuhn and Hani Mansour
Undergraduate Level:
ECON 2022: Principles of Microeconomics
Graduate Level:
ECON 5083: Advanced Macroeconomics
ECON 6054: Empirical International Trade