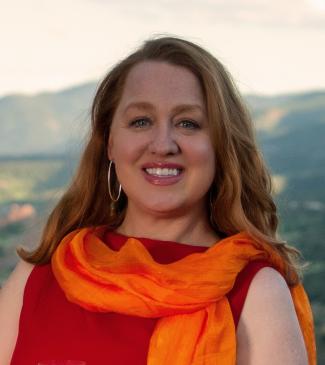 Lecturer
Department of Communication
Mailing Address:
Department of Communication
Campus Box 176
P.O. Box 173364
Denver, CO 80217-3364

Physical Location:
1201 Larimer Street
3rd Floor, Suite 3011
Denver, CO 80204
Fall 2020 Office Hours:
N/A
Ms. Simone FM Spinner, (University of Colorado, Denver, and Wine Rocks & Chasing Grapes® LLC). Simone FM Spinner is an international regional manager for Secret Food Tours in North America. She is also a guest lecturer of all things wine at the University of Colorado, Denver, in the United States. She is a CAVE (Colorado Association of Viticulture & Enology) board member, a member of the Climate Reality Project, Denver Boulder chapter. Simone is a doctoral researcher and began developing her dissertation: From Grapes to Wrath: Wine in the Age of Climate Change while attending the Lisbon Consortium and plans to complete her studies as a part of the 2020 Sustainable Urban Development cohort at Oxford University.
She frequently speaks about the effects of climate change on the wine industry but always focuses on the cultural losses and gains, particularly as it pertains to UNESCO World Heritage. She designed her bespoke bachelor's degree in wine studies & business and received her master's degree, exploring wine and aesthetics. Simone holds 13 wine certifications including the Court of Masters Certified Wine Sommelier, Sherry & Spanish Wine Educator, Champagne Educator, and Italian Wine Specialist certifications; she is expected to complete her (Wine & Spirits Education Trust) WSET Diploma in 2020.
Simone has a wine consulting and tour company called Wine Rocks® & Chasing Grapes®, LLC. Simone published her first book, Denver Food: A Culinary Evolution in 2018 and will release her second, Lessons from the Lisbon Coast in the near future. She is also working on her memoir Chasing Grapes®, about her decades in the wine industry. Previous to her career in the wine industry, Simone was in the entertainment industry. Simone resides in the foothills just west of Denver, Colorado, with her two Shiba Inu dogs.
COMM 4710 | INTS 4700 From Grapes to Wrath