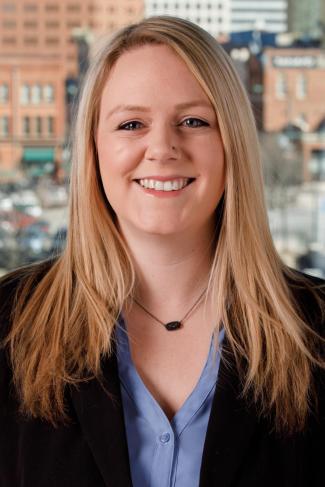 Administrative Assistant
North Classroom, Suite 1030
Stacy Steepe started her career in higher education in 2015 at the University of Colorado Anschutz Medical Campus serving students as part of a student affairs team in the Office of Campus Student Services. She transferred to the University of Colorado Denver to join the CLAS Advising Office as an Administrative Assistant in October 2017. She is excited to be a member of the connections team in CLAS Advising helping students navigate academic policies, directing students to campus resources, and connecting students with their academic advisors. 
Stacy graduated from Northern Arizona University with a Bachelor of Science in Business Administration in 2012. Through her undergraduate and professional experience she developed a passion for working with students. She is currently pursuing a Master of Arts in Leadership with a concentration in Student Affairs in Higher Education at the University of Colorado Colorado Springs to learn best practices in supporting students through their academic journeys.  
Outside of the office she enjoys playing golf, relaxing with friends, and reading suspense novels if she has already completed her weekly reading for graduate school.